Other products and services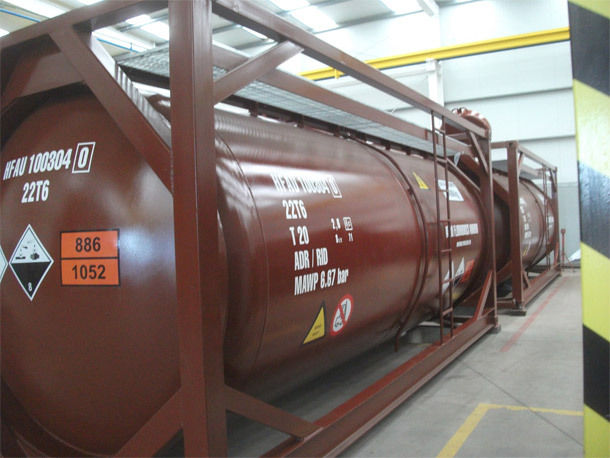 In addition to our tankers, at COBO we also offer a wide range of complementary products and services to our sector.
Dedicated to the manufacture and maintenance of containers, at COBO we offer an efficient and quality service to lessors and operators with activity in the area of ​​the southern arc of the Atlantic Ocean, following the quality code recommended by ITCO.
We are backed by extensive experience in carrying out specific jobs demanded by the container maintenance sector, such as cleaning, repair, storage, insurance, monitoring and rehabilitation, always taking into account the code of good practices, industrial safety, care and preservation of our enviroment.
Services
Authorized Laundry for washing and steaming containers.
Maintenance, repair and regulatory tests (ADR-RID, IMDG, TPED, CSC) both intermediate and periodic, as well as exceptional.
Authorized workshop to carry out repairs and modifications of containers according to RD948/2003 of July 18:
Calibrated explosimeters.
Test bench for safety valves
Repair of damage to containers, both to the envelope and equipment, and to the structure.
Carrying out dimensional modifications, equipment or transported merchandise, in all its phases, from the project to the execution and the required tests.
Repair of tanks, both of the pressure envelope, as well as the lining of the heat insulation as well as the body and chassis.
Carrying out important reforms in tankers for the transport of goods ADR-RID, IMDG.
Container storage service and tank parking.
Authorized workshop for repair and maintenance of Phönix valves.