OTHER PRODUCTS AND SERVICES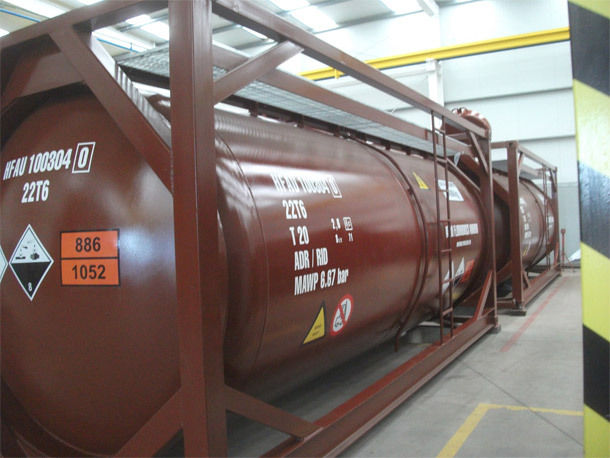 Along with their tankers, COBO also offers a wide range of complementary products and services related to their sector.
COBO works in the manufacture and maintenance of tank containers, offering an efficient and high quality service to leasing companies and operators around the area of the southern arch of the Atlantic, complying with the code of quality recommended by ITCO.
COBO has a wide experience in carrying out those specific tasks the tank container maintenance sector demands, such as cleaning, repairs, storage, insurance, monitoring and restoration, always following a code of good working practices, accident prevention, and the care and conservation of the environment. .