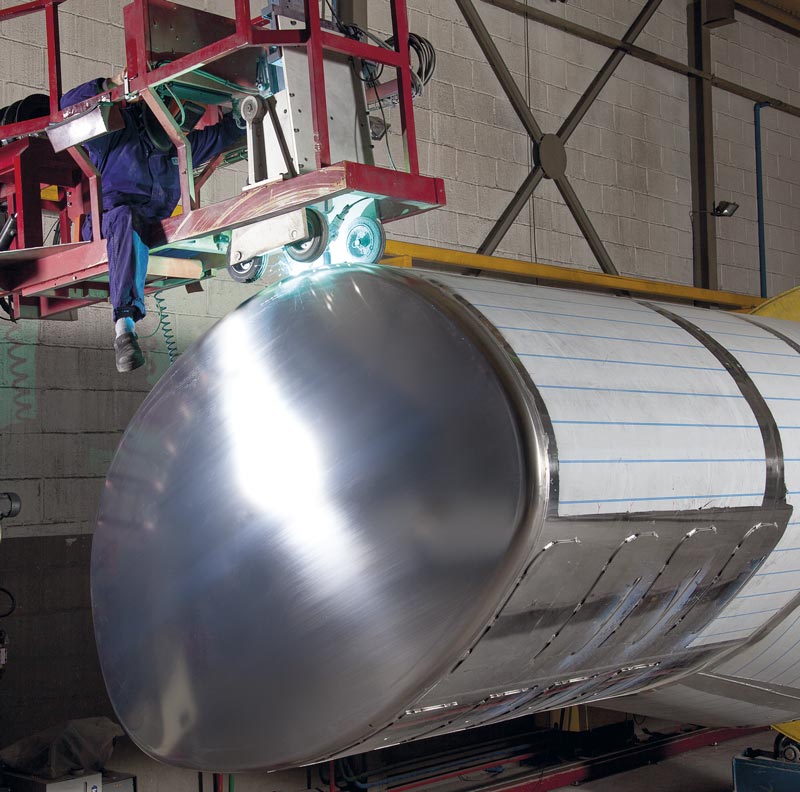 All the units manufactured at COBO are designed and built in our own plant, thereby monitoring all the different manufacturing processes and guaranteeing a product of the highest quality, and which complies with even the most exhaustive quality controls.
Our Technical Office boasts highly qualified, experienced engineers and draughts people, whose job is to analyze and design each and every unit, one by one, on an individual basis.
In 2001, the new factory was opened and the concept of high quality and high technology has been maintained. Today, some 140 people work at this 8,500 meters square plant.
In 2007, COBO also started up its modern Tank Maintenance and Repair Centre, with a total surface area of 15,000 square meters. This facility, along with its new line of production; tankers for the transportation of liquid petroleum gas (LPG) and tankers for the transportation of chemical products, has enabled COBO to continue its upward trend, and is now among the top manufacturers in Europe.
Our modern facilities are equipped with configuration machinery which incorporates the latest technology; plasma cutting machines, automatic welding desks for the metal plates, welding robots for the tank shells, welding robots for the top balances and manlids, machinery for building non-welded pipes, etc.